Congratulations to Our Sun Bowl 2022 Winners
Best of Show – Robert Dozal – "Pears with Energy"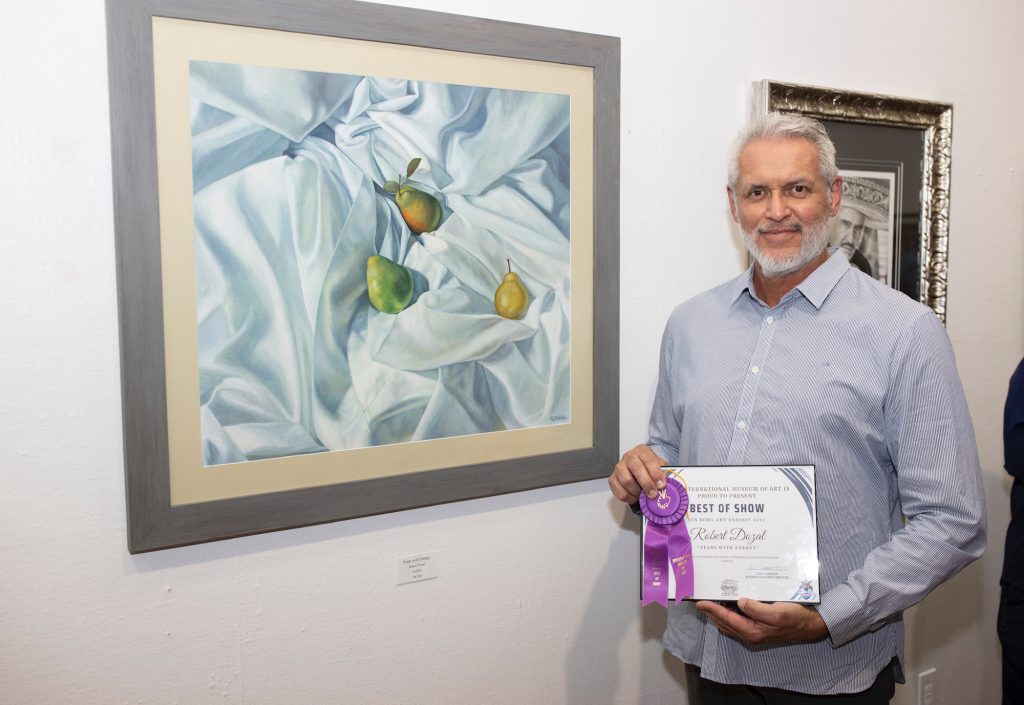 First Place – Mario Ulloa – "Vicente"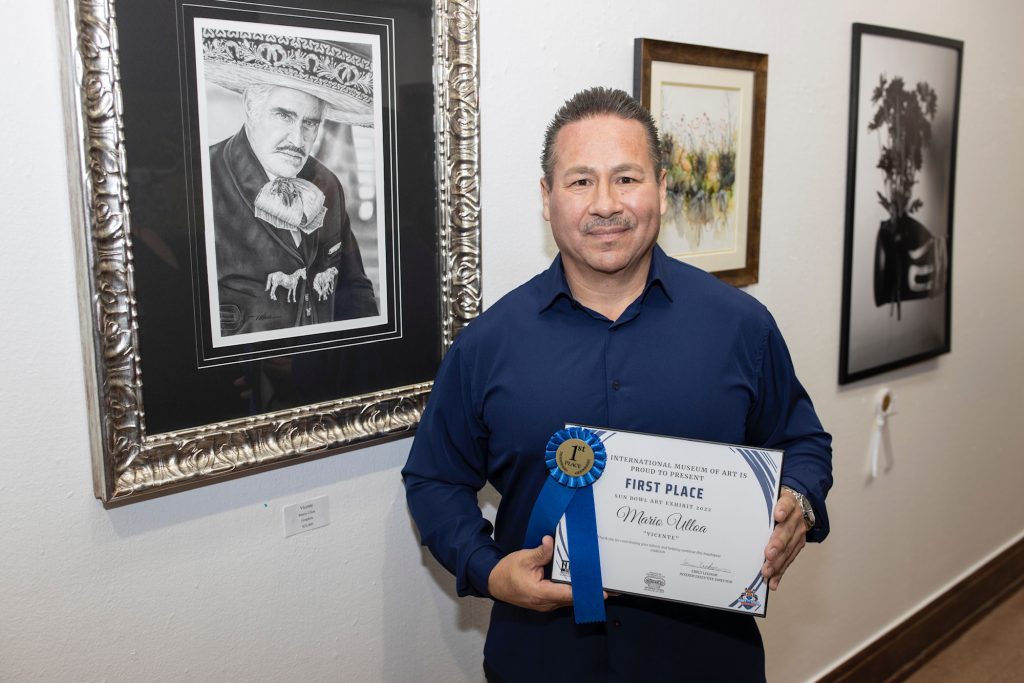 Second Place –Belinda Mary Subraman – "Desert Bramble"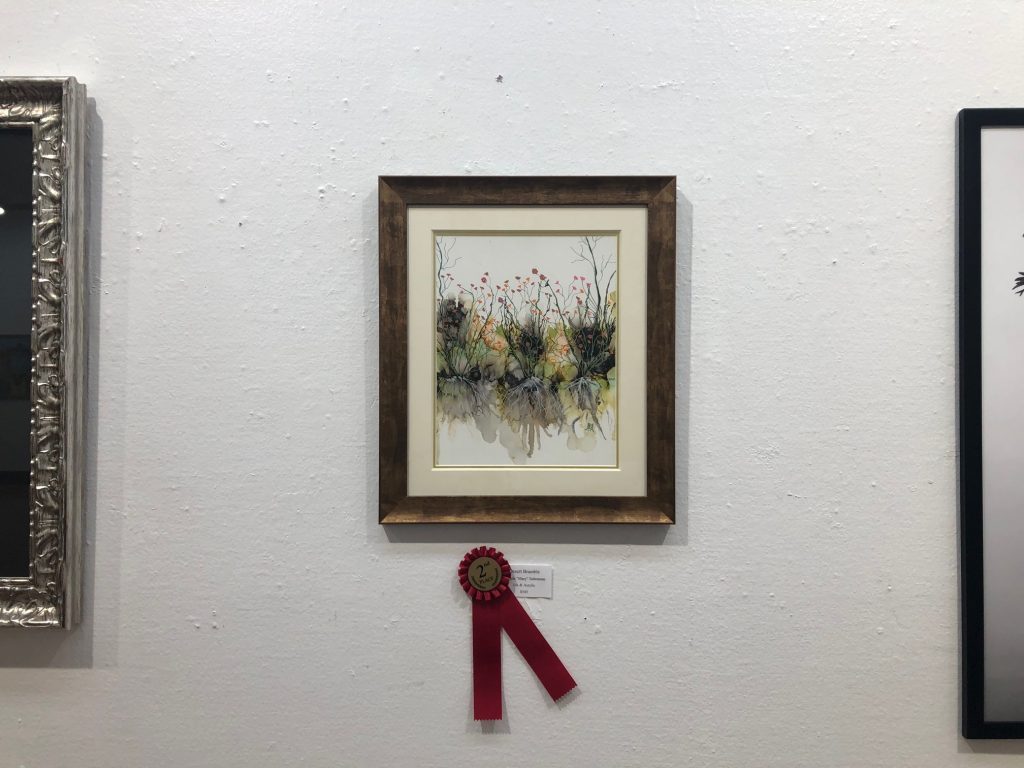 Third Place – Luis Karo – "Love Hate"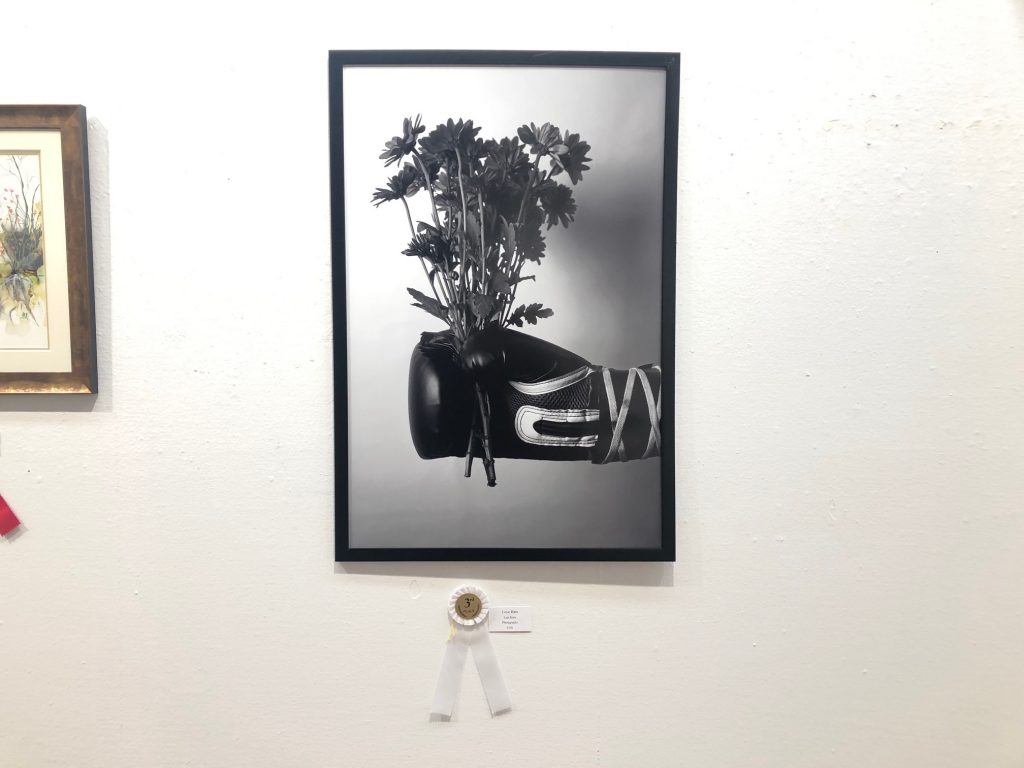 Honorable Mention – Neil Gunn – "Perserverancia"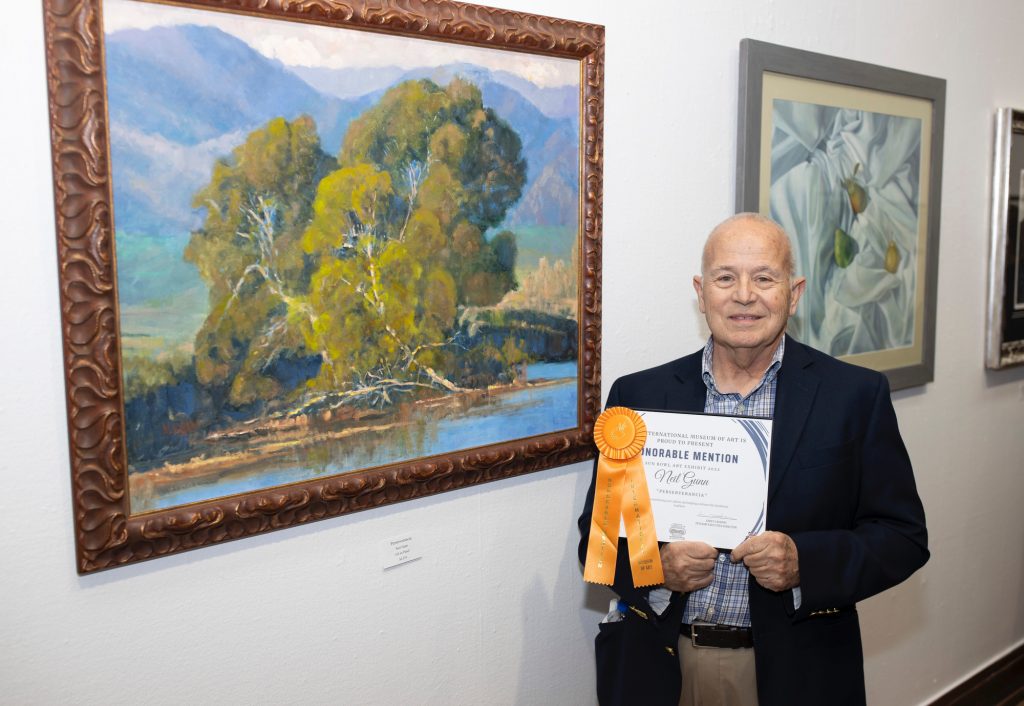 Honorable Mention – Raafat Maximos Ayoub – "Lost in Her Inner"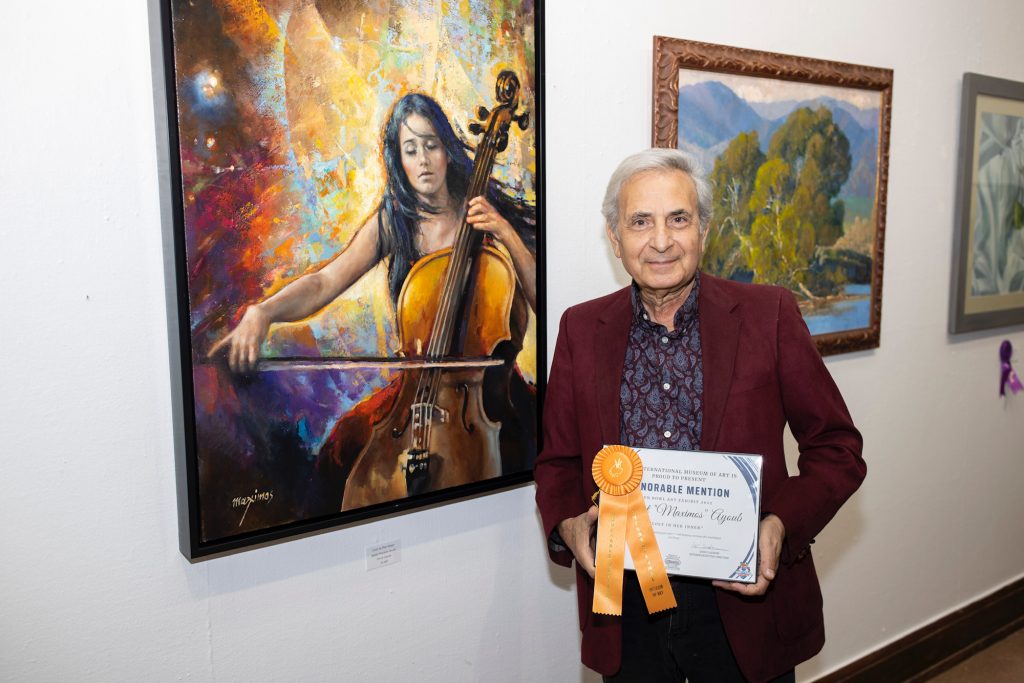 The galleries' were judged by artist Nancy Frost Begin. Click here to learn more about Nancy and her judges statement.
The Sun Bowl Art Exhibit hosted in collaboration with Tony the Tiger Sun Bowl @tonythetigersunbowl and our sponsors, The Friends of The IMoA. Celebrating El Paso's diverse styles, perspectives and talents! The IMoA is known as the people's museum and is proud to continue the artistic tradition that is rooted in celebrating our community.
The exhibition will be on view until December 30th.
Images 1,2,5 & 6 courtesy of Ivan Pierre Aguirre, El Paso; Sun Bowl Association 
---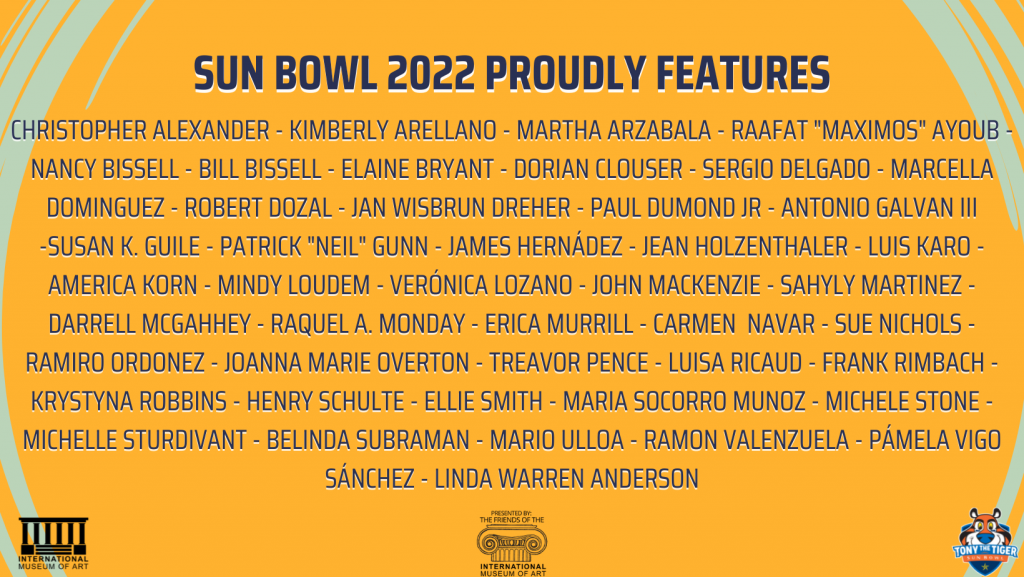 Sun Bowl 2022 Proudly Features
Christopher Alexander – Kimberly Arellano – Martha Arzabala – Raafat Ayoub – Nancy Bissell – Bill Bissell – Elaine Bryant – Dorian Clouser – Sergio Delgado -Marcella Dominguez – Robert Dozal – Jan Wisbrun Dreher – Paul Dumond Jr – Antonio "Tony" Galvan III – Susan K. Guile – Patrick "Neil" Gunn – James Hernádez – Jean Holzenthaler – Luis Karo – America Korn – Mindy Loudem – Verónica Lozano – John Mackenzie – Sahyly Martinez – Darrell McGahhey – Raquel A. Monday – Erica Murrill – Carmen Navar – Sue Nichols – Ramiro Ordonez – Joanna Marie Overton – Treavor Pence – Luisa Ricaud – Frank Rimbach – Krystyna Robbins – Henry Schulte – Ellie Smith – Maria Socorro Munoz – Michele Stone – Michelle Sturdivant – Belinda Subraman – Mario Ulloa – Ramon Valenzuela – Pámela Vigo Sánchez – Linda Warren Anderson