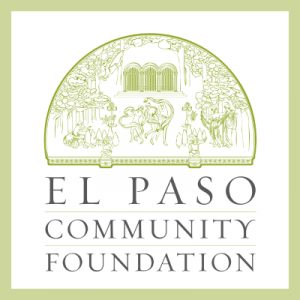 ---
The International Museum of Art is a grateful recipient of a $2,500 grant from the El Paso's Community Foundation's Troller Fund.
This Troller Fund grant has been designated to the Pillars of Support campaign to expand the IMoA's capacity to implement high-quality and long-term maintenance plans for the historic Turney Home, which in turn, allows them to invest more of their resources into programming to strengthen the arts in the greater El Paso region.
"I am humbled by the El Paso Community Foundation's confidence in our mission, recognizing that the greatest things are only made possible through the care of our community," says Interim Executive Director Emily Leedom. "We are the People's Museum and I am immensely proud of the long history of community-driven action that has shaped us. To me, this gift is an affirmation of how powerful a community can be."
It costs an average of $275 each and every day to maintain the International Museum of Art. With a financially supported facility maintenance plan, made possible through the Pillars of Support, funds can then be freed up to expand current programs, and develop new ones for everyone in the community to enjoy. This gift, the equivalent of 9 days, from the Troller Fund will make a deeply felt impact on the Museum.
---
To learn more about the Pillars of Support and join today, please click here. Your partnership truly makes a difference.