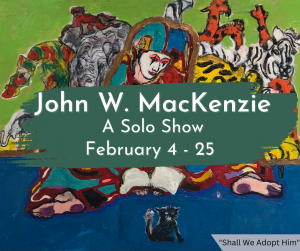 We are thrilled to be hosting the solo gallery show by local artist John Mackenzie. The show will display his talents with his vivid and unique use of colors, lines and textures. In this show he will be displaying his children's portraits with the community, alongside his other works. Follow him on Instagram @artist_as_messenger
Join us for the opening February 4th from 2 – 4pm. The show will run until February 25th.
IMoA Members get a preview of the show from 1-2pm along with a small reception. Please RSVP by calling or emailing us today!
Membership is always open and with multiple tiers and benefits to best suit you! Click here to find out more, gain access to gallery previews and more today!
Click here to learn more about the artist and his past show, which was held at the Casa Ortiz art gallery in Socorro, Tx. 
Stay tuned for more information