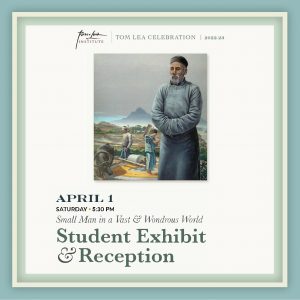 The IMoA is proud to announce the collaboration with The Tom Lea Institute, in "Small Man in a Vast & Wonderous World – Tom Lea's China", as a part of Tom Lea Celebration. April 2023 we will be holding a juried exhibit of student art. First, art teachers all over El Paso will give a lesson about Tom Lea's landscapes on the theme "Small Man in a Vast & Wonderous World." Then, students will create artwork based on the theme.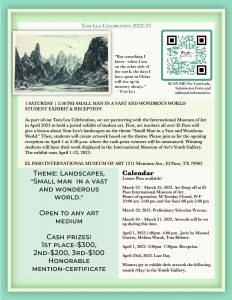 STUDENT WORK DROP OFF IS MARCH 22ND – 25TH
Please join us for the opening reception April 1st at 5:30p.m. where the cash-prize winners will be announced. Winning students will have their work displayed in the Turney Youth Gallery. 
The exhibition runs April 1 – 23, 2023
We can't wait to see what our community creates!