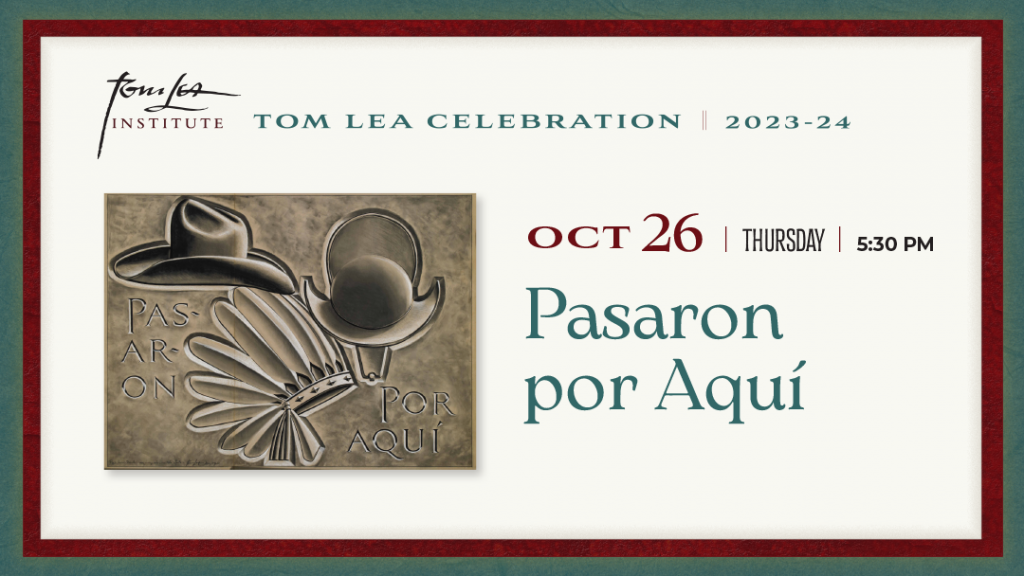 ---
In celebration of the launch of the Tom Lea Mobile Trail, the IMoA is pleased to offer a presentation on our very own Tom Lea lintel, "Pasaron Por Aqui." We invite all of our members to join us on Thursday, October 26 from 5:30-7:30 pm for an enlightening evening as we discuss the significance of the lintel, followed by a presentation about the significance of the headdress by the Chief of the Tiguas and a dance performance. Enjoy themed appetizers and wine  in our historic Parlour.
To access the mobile tour for the International Museum of Art, please click here
To become a member of the International Museum of Art for access to this and other exciting events, please click here. We are thankful for the support of all our members.