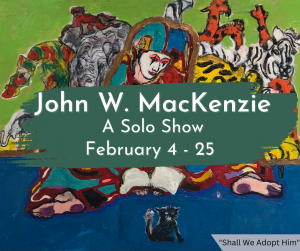 We are thrilled to be hosting the solo gallery show by local artist John Mackenzie. The show will display his talents with his vivid and unique use of colors, lines and textures. In this show he will be displaying his children's portraits with the community, alongside his other works. Follow him on Instagram @artist_as_messenger
Click here to learn more about the artist and his past show, which was held at the Casa Ortiz art gallery in Socorro, Tx. 
---
Thank you to everyone who attended Johns show and demo as well as a big thank you to John for helping us kick off our 2023 year! 
---